Comments Off

on Stop Adult Acne Using Natural Remedies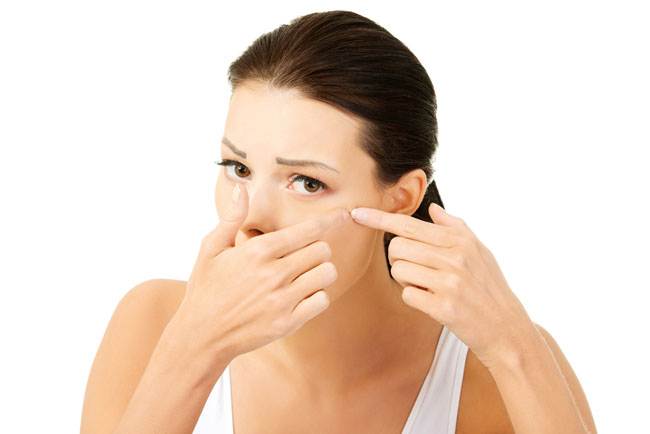 Acne is common in adults because as they grow many hormonal and metabolic changes take place. While other reasons of acne can be your imbalanced nutrition, irregular sleeping habits, disordered eating or it can be inherited. In 2012, Journal of Women's Health proposed research, approximately half of women aging from 21 to 40, faces acne.
You love your skin, and your skin also loves you but sometimes you forget to take care of it, and it gets worse because it is sensitive and more prone to absorb irregularities in our pores which results in forming blemishes and scars. The acne needs to be treated carefully, but unfortunately, people put their skin in danger by using a high dosage of dangerous medicinal prescriptions over subtle and caring natural home remedies. Do not treat your skin harshly by using drugs, instead make a daily skin routine which uses essential oils, gentle cleansing and scrubbing, balanced diet with a potentially healthy addition to exercising.
Below are some of the most active and influential acne fighting remedies that will not disappoint you:
Tea Tree Oil
Tea tree oil is naturally essential oil extracted from tea tree. It is anti-bacterial and fights inflammation. But tea tree oil is potent enough to cause redness and irritation on your skin, so it is better you to use it making a mixture with other products like witch hazel or apply ice after using the oil. You combine 20 drops of tea tree oil and 40 drops of witch hazel, apply this mixture on your face with a cotton ball twice a day.
Aloe Vera Gel
Aloe Vera gel is an old home remedy which works as a sunblock preventing from sun burns and rashes thus helping in keeping acne away. Its anti-inflammatory properties stop small zits to turn into massive blemishes, it reduces old scars and acts as an anti-microbial agent preventing your skin from any infectious allergies. The best way to use Aloe Vera gel is to cut the leaves in half and scrap all the slimy gel from a spoon and apply it on your face. For better results, apply it on your skin before sleeping, leave it overnight on your face and get radiant skin in no time.

Green Tea
Green Tea is another effective remedy enriched with antioxidants and antimicrobials that kill unwanted breakouts and zits on your skin. The pro and pre-biotics in the antioxidants stop any inflammatory symptoms on your skin while it controls oil production in the pores preventing them from clogging. Apply cold green tea extract like Botanic Choice on your face or use it as a face wash on a daily basis. You can also apply the tea extract specifically on the affected areas for 4-5 minutes periodically.
Lemon Juice
Lemon juice has many diverse properties; it is a package which offers exfoliation, skin lightning, acne fighting, oil controlling, anti-bacterial action and cleansing, all in one citrus food. For using it, apply lemon directly on your face for 10 minutes and let the fighting action begin.
Sulphur
It is quite surprising, but Sulphur has been an ancient remedy and carries very rigorous results in removing stubborn scars from your skin. The anti-bacterial properties of the sulfur cleanse your pores and fight germs on your skin bringing it back to life. You can apply the sulphur mask on your skin for 10-15 minutes, it can be a bit drying, so apply moisturizer later, but the results would be a clear skin.
Pro tip: Use Turmeric to Reduce Wrinkles and Fine Lines!