Comments Off

on Healthy Fast Food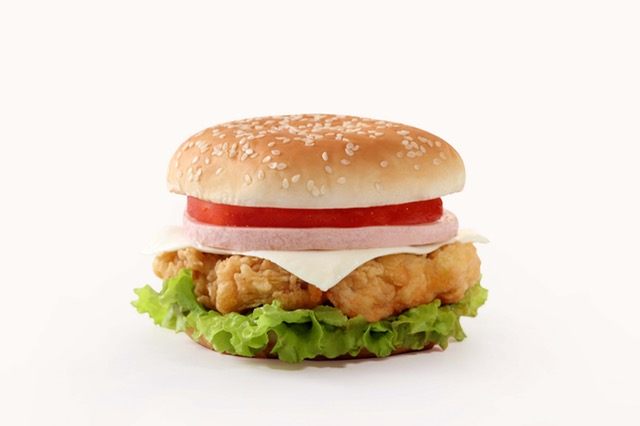 We are aware that you would not have believed your eyes and said the same when you read the title of this article. However, we assure you that your eyes and brain are operating perfectly fine!
Fast food for fat loss sounds utterly contradictory and almost an anomalous paradox. However, latest diet trends have suggested and proved that fast food can play a vital role in getting rid of that rapidly increasing waistline. Of course, it does involve taking certain provisions and additional measures for this fast food diet to work. We are all ears and ready to undertake this appetizing diet to cut down on the flab!
Which Ingredients to Look for in Fast Food Meals?
Healthiest fast food for weight loss is usually the one that contains some protein source, such as meat, fresh vegetables that form an integral part of most fast food sandwiches, and carbohydrates in the form of bread or buns.
The primary concern here is to go after fewer calories. Any fast food meal that has a low-calorie count in it will add up to play a crucial part in your weight loss journey. Salads, panini sandwiches, and light, classic burgers are some of the fast food options that help in weight loss.
Follow the below given fast food weight loss menu that will help you drop those extra pounds without compromising on your taste buds!
1. Hamburger by Burger King:
Being small with a low sodium meat patty, lots of onions and other greens, this hamburger by Burger King is the best choice for those who want to lose extra weight without jeopardizing their love for classic burgers.
2. Panini Sandwich by Starbucks:
Starbucks coffee would be a great start to oxidize excessive body fat. Sugar-free, black coffee triggers rapid fat metabolism and eventually weight loss. Couple it with a panini sandwich to make for a complete meal. Panini with its protein content and a heavy serving of iceberg lettuce, and carb rich bread fill you up quickly with a low-calorie intake.
3. Subway Turkey Breast Sandwich:
Who doesn't love to eat Subway when on a diet? Subway is the trademark for food enthusiasts. Its large range of Sub sandwiches is impressive, but nothing beats the Subway Turkey Breast Sandwich. Lean turkey meat topped with your favorite dressings, accompanied with onions and tomatoes, sandwiched between two slices of fresh bread of your choice, are not only drool-worthy but light on calories as well!
4. Grilled Chicken Classic Sandwich by MacDonald's:
MacDonald's might spell a big no for a fast food option for weight loss, but the premium grilled Chicken classic sandwich will alter your opinion. With just around 300 calories in it, this classic sandwich Is a must for those who want to diet without giving up their eternal love for MacDonald's.
5. Chicken Hummus Bowl by Panera Bread:
This Panera Bread Chicken Hummus Bowl is a complete showstopper. The protein from bite-sized grilled chicken pieces, the lovely textured hummus, with all your favorite vegetables thrown in, this masterpiece only amounts to an unbelievable 330 Calories! It can safely be called the healthiest fast food for weight loss.
Choosing healthier options that are available at major fast food chains, will ensure that you consume the same number of calories from fast food than you would normally obtain from any other homemade meal. Indulge in these appetizing delights without regretting over the almost non-existent calorie count!
Pro-tip: Remember, these are just healthy alternatives if you must eat fast food. It is always better to know what it is in your meal when dieting to ensure you reach your weight loss goals.